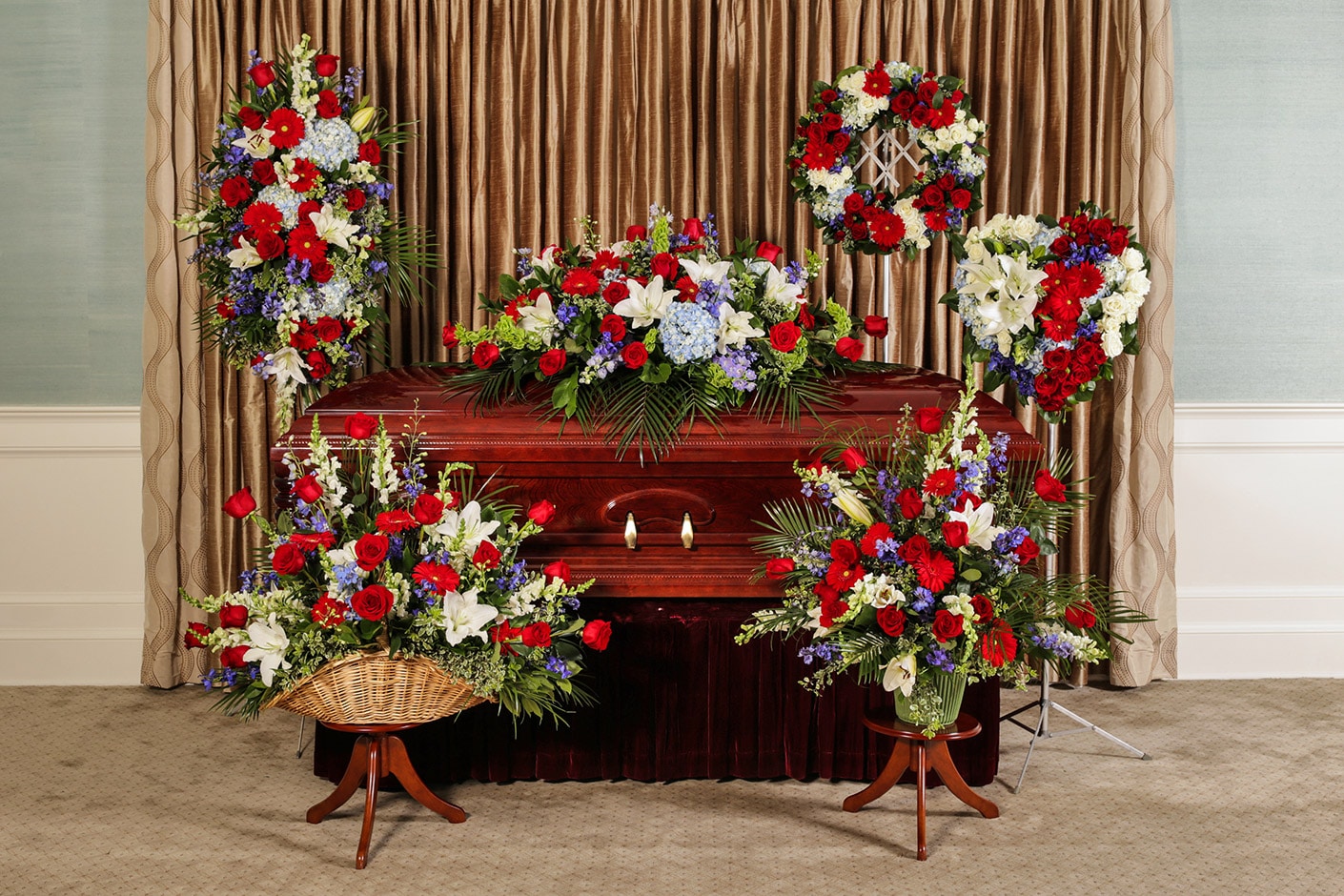 Favorites in Patriotic
About

Patriotic
Sending fresh flowers is a wonderful gesture of your thoughts and feelings. Mission Viejo Florist offers same-day delivery to our local customers.
Patriotic sympathy flowers from Mission Viejo Florist in Orange County, CA, are a beautiful and meaningful way to pay tribute to a loved one who served their country or had a deep love for their homeland. These arrangements combine the solemnity of sympathy flowers with the patriotic spirit, creating a heartfelt tribute. Incorporating the colors of the American flag, such as red, white, and blue, these floral arrangements symbolize respect, honor, and love for one's country. Red roses, white lilies, and blue delphiniums can be expertly crafted by Mission Viejo Florist to create stunning displays that convey both sympathy and a sense of national pride.
Whether you're expressing condolences to a military family or simply want to commemorate the patriotism of the departed, Mission Viejo Florist's expertise in floral design ensures that your arrangement will be both tasteful and meaningful. These patriotic sympathy flowers can provide comfort to grieving families while paying homage to the deceased's love for their country. By choosing Mission Viejo Florist in Orange County, CA, for your patriotic sympathy flowers, you can trust that your gesture will be a fitting and dignified tribute to your loved one's memory.
Looking for a custom floral or gift arrangement, please call the number listed in the top right corner. One of our floral design experts is standing by now.
A Word from Our Customers