Favorites in Tropical Designs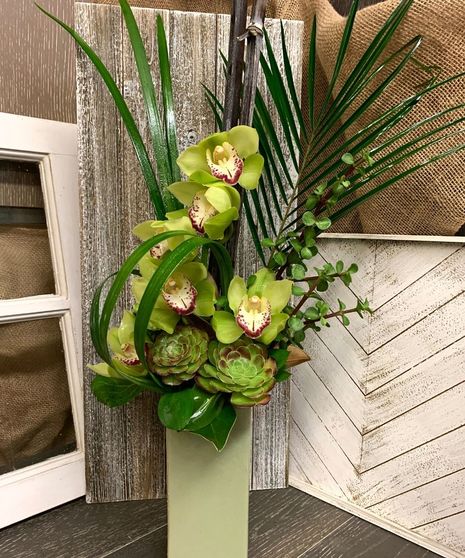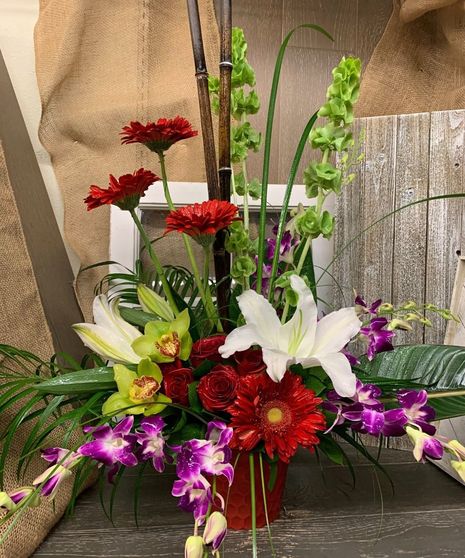 About

Tropical Floral Designs
Browse our latest selection of bright, beautiful tropical floral designs.
Tropical and exotic flowers from a place like Mission Viejo Florist represent a world of intrigue and vibrant beauty. These arrangements are more than just floral displays; they are a gateway to the lush landscapes and warm climates where these blooms originate. When we talk about tropical and exotic arrangements, we envision bold colors, unique shapes, and a sense of luxury and rarity that can transform a space with their presence.
In these arrangements, you might find the striking birds of paradise, whose pointed petals and vivid hues mimic an exotic bird in flight, providing an architectural element to any bouquet. Orchids, with their delicate, intricate blooms, often feature as well, bringing a sense of elegance and sophistication. Combined with the lush green of monstera or palm leaves, these arrangements have a structural quality that feels both modern and timeless. Anthuriums can add a glossy, heart-shaped splash of color, while the dramatic heliconia brings height and a touch of the wild. Such arrangements may be accented with the deep reds of ginger flowers or the sunset tones of proteas.
Mission Viejo Florist, with its access to a diverse range of floral species, can create these exotic arrangements that are not just bouquets but a narrative of distant lands and untamed nature. These floral creations are often more than just decorations; they are conversation starters, a focal point that can evoke a sense of wonder and an appreciation for the diverse beauty found in our world. Whether it's for a special event or to add a touch of the tropics to everyday life, these exotic arrangements are a testament to nature's endless variety.
These exotic flower designers will take any recipient's breath away. We offer same-day delivery to Mission Viejo, CA, and surrounding areas. For custom tropical, exotic floral designs, please call the numbers listed above.
A Word from Our Customers