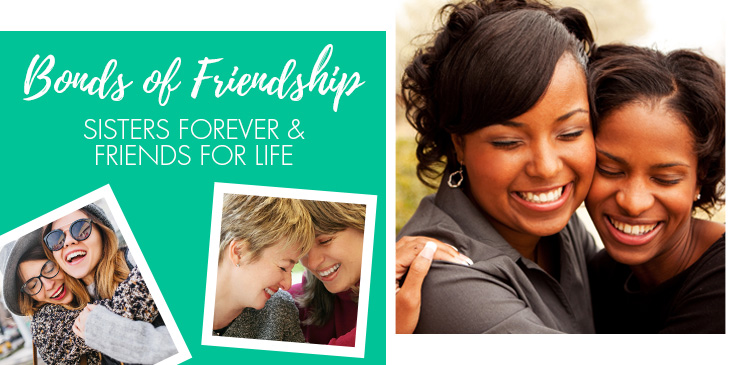 Life is not always easy, but having special people in our lives can make all the difference. August 6 is a day set aside to recognize those folks who have been with us through everything – good times and bad, thick and thin, laughter and tears. National Friendship Day and National Sisters Day are both celebrated on this day, and both give us the perfect opportunity to thank sisters and best friends for all they have done throughout the years. The online flower collections at Mission Viejo Florist are great place to find the thoughtful and beautiful gifts guaranteed to express your appreciation.  
Traditional Classics: The yellow rose is the official flower of friendship, and is the best place to begin when looking a floral arrangement for your sister or best friend. Whether you send a beautiful bouquet of yellow roses, or include them in one of our creative designs – they will convey not only friendship but  loyalty, wisdom and happiness.

Most of us instinctively understand that developing close relationships makes life happier and easier to navigate. But recent studies have given us the official proof and insight which bears out the benefits of growing up with close female friends or sisters:
* Those who grow up with sisters are often more optimistic and confident adults.
* Having sisters also seems to result in being a more generous and charitable adult (all that sharing pays off!)
* When elementary age, having close relationships with friends will help us to develop positive social skills such as sharing, being patient, or being friendly.
* Close friends in our young adult years are also beneficial, helping us to set priorities and go after goals with confidence.
What About Brothers? Having a brother close in age doesn't seem to generate the same results as having sisters. We love them, but experts don't believe that they make us more empathetic like sisters do.  
This August, let Mission Viejo Florist help you to honor the people who have made you who you are today. Whether thanking the best friend who has always been like family, or the sister who is your very best friend – our team has the most beautiful floral designs and arrangements. Across Mission Viejo or across the country, we are your best floral choice.